Ascend
To me, it is a song of strength through acceptance, falling before succeeding - and the crystallization of one's stand in life. The tone is somewhat somber but with elements of beauty and hope and strength.

Lyrics: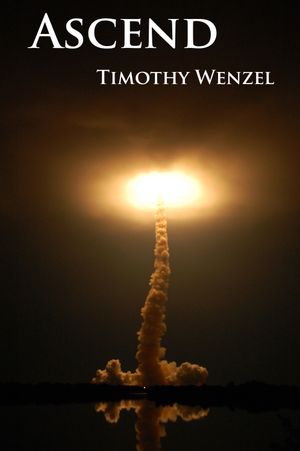 Flowing water, melting snow
I heard a song from long ago
Water so deep, in a frozen sleep
Is that where lost lovers go?
.

Dark and icy shore
A thousand gulls, maybe more
I've done what I can, trying to make amends
I need never do any more
.

Ten thousand lives have passed
None of them ever thought to ask
What can I do, or is it all up to you?
As to how long a man's life shall last.
.

Waves Break Where the Land Ends
We'll Make There our Stand my Friends
I will carry a rose, so everyone knows
That only the fallen Ascend.
Aurora Borealis
Aurora Borealis is the 12th and last song on the album "Mountains Take Wing". It is also the oldest song on the album - although it has morphed with time. The song arose in part from a simple question I put to the child of a friend as we looked up at the stars at night: what if the stars could sing? He shrugged his shoulders and wandered on. To my surprise, I heard them - not really of course but it was a startling revelation.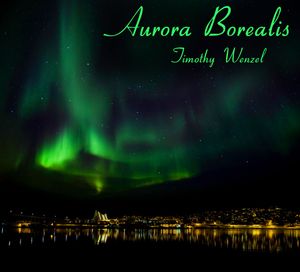 Then one night while walking along the frozen Yukon River in Alaska in February (I volunteered to help with a dog sled race and got the night shift), freeeezing cold (-45 F), I was treated to an especially brilliant display of the Northern Lights. It was a symphony of light and color. I watched in awe and I heard that symphony - with it's heavenly vocals. To this day it tingles my spine.

When I arrived home with the memory still fresh in my mind, I started to play what I had felt and it quickly built into a song. To me, it represents what touched my spirit that cold evening alone on the Yukon River.
Birka
On the island of Björkö near Stockholm was a small city, the center of a massive trading area in the 8th century. It disappeared mysteriously a hundred years later, perhaps decimated by an enemy attack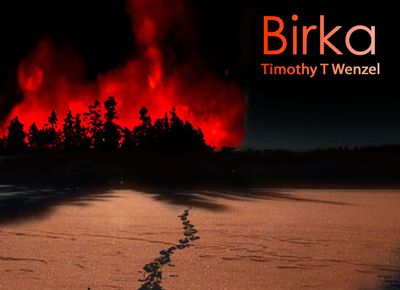 . Some years ago, I spent a magical summer afternoon on this enchanting island. But in the shadows of the beauty whispered the ghosts of the past. They spoke of families fleeing across the frozen windswept lake, illuminated by the towering firestorm that was once their city. Two utterly irreconcilable experiences. My song of Birka.
Lyrics:
Run child, run away
For hell is coming, and hell we must pay
For the Norsemen are raging, through wind and through snow
With their weapons of iron, forged in the fires below

Run child, the sky is burning
The Hammer of Thor, the thunder of war
And we'll all be forgotten – dry dust on a hill

So now run child, run child, run far away from it all

------------------------

Come in from the cold
Why you're only nine years old
Dry your tears by our fire
You look so worn and so tired
And sleep...

-----------------------

Run child, run away
The Norsemen are here and here they will stay
Your father is fighting and fighting he'll fall
So run child, run child, run far away from it all

Run child, I'll love no other
But you my child, now run far away
No, wait, hold me, hold me!
Now… slip under the wall
I'll meet you in Valhalla's hall.
Christopher's Dreams
This is the 10th song on the CD "Mountains Take Wing". The meaning of this song was clear to me from the first notes. It was nearing Christmas and all the excitement of the holidays came back to me, especially memories of when I was very young. Magic. This whimsical song is about pure fantasy and magic. Anything can happen as long as it is magical and lovely. The use of bells underscores the holiday magic in the song. A vocal version of this song is underway at this time and will be released at my Facebook site.
Lyrics:
00:21 New fallen snow on the frozen pond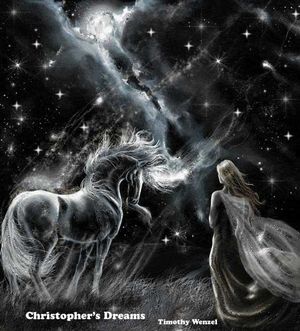 I wonder where the summer has gone?
I cast my lot with those who dream
Brothers and sisters and magical beings

00:41 Bells that ring in the darkest of night
Swirling songs and sparkles of light
With polar bears Who dance in the squares
And Elves that take flight Like spirits of light

1:02 min, instrumental interlude

1:22 Come to me now to hold and to keep
Come to me now as I fall into sleep

1:43 Oh what I feel, I fall to my knees
Oh what I feel, pastel ghosts touching me

(1:43) Oh what I see, colored rings round the trees
Oh what I see, sparkling lights touch the sea,

(2:03) Oh how I feel, my dreams are of flight
Dreams take us home on this sacred night
(2:24) Dreams take us home
take us home on this sacred,night
Dreams take us home
take us home on this sacred,night
Take us home, take us home , take us home
on this sacred, magic night...

Coyote Floe
The 8th song on the CD "Mountains Take Wing" has a somewhat unusual origin – as you might guess from the name. I was exploring the basic chord structure of this song for the first time, when a friend posted an article on my Wall. It told the story of what appeared to be a dog adrift on a small ice floe in southern Lake Michigan,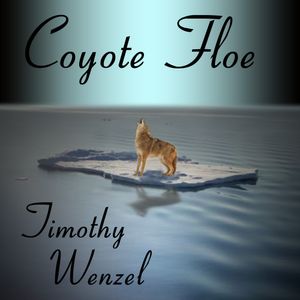 but it turned out to be a female coyote when the rescuers came to investigate. Nevertheless, they expertly netted her and she eagerly consented to come aboard the ship. After an exam and a little TLC at the local animal shelter, she was released unharmed by her harrowing experience.
The photo of the coyote particularly struck me: alone and adrift (perhaps I can identify with that feeling). In any case, the song began to take shape as I thought about her. It unfolds quietly, with a sense of gentle loneliness, but ends triumphantly.
Fallow Fields
Fallow Fields, the fourth song on the CD "Mountains Take Wing", is a bit of a mystery. It arose last summer during some emotional times, including the tragic loss of two local and admired sailors during the Chicago to Mackinac race, trapped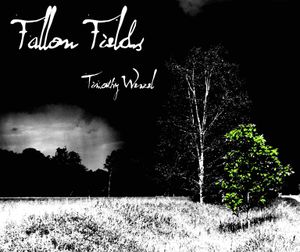 when their boat capsized during a tremendous storm. It was also a time of great summer beauty in the Great Lakes, when everything is alive. I think it was this paradox that created the song. The only thing I know for sure was that the name had to be "Fallow Fields".
Flight of the Sandhill Crane
"Flight of the Sandhill Crane", the 4th song on the cd "Mountains Take Wing" (click on free streaming song in Music Store) was inspired by the summer residents and migrating flocks that come through our part of the country. Such graceful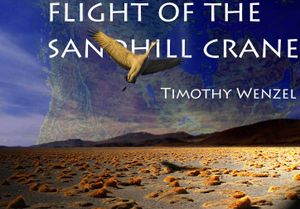 birds, you can recognize their call well before you see them (flying as much as a mile high). I have not yet had the pleasure of seeing them flock near the Nebraska Sandhills but it is apparently a magnificent event. This is a simple song I wrote for a bird that, for me, is the harbinger of spring. I cannot even attempt to capture their true glory. Please enjoy. Listen. Relax. Envision flight.
Gently Falls the Rain
Both in cadence and choice of instruments, this emotive song is strongly associated with rain.
A distant flash, the sound of thunder
Silent stillness filled with wonder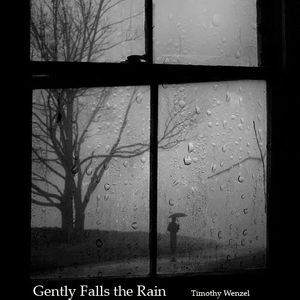 Quiet dripping in the drain
Oh so Gently Falls the Rain
Mountains Take Wing
To me, this song embodies the element of flight. Glorious flight, liberation, freedom - freedom never before thought possible, commensurate with the grandeur of the title. We reach that only once in a lifetime, if ever, and it is truly a celebration of a life well-lived.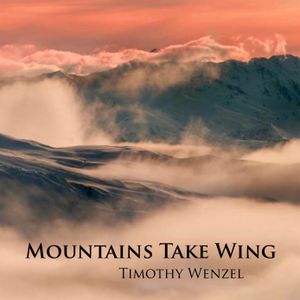 I wrote this song last year during the final weeks of my brother's life. He was the inspiration because of the very way he lived his life - full of wonder, living with such intensity and spirit, never failing to appreciate the beauty that surrounded him every day. He touched so many lives and made them better.
Requiem in Red
The 9th song on the CD "Mountains Take Wing", was born around the same time as Fallow Fields and my mind was swirling with conflicting emotions. Like Fallow Fields, I could not put my finger on the meaning of the song at first but it touched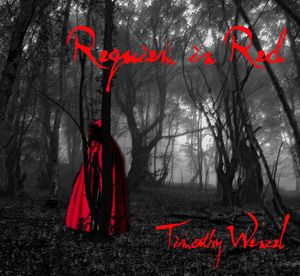 me deeply. As the song progressed I realized it was a story and the name came: Requiem in Red.
But the song is not sad, it is contemplative and introspective, although touching on an unusual subject. It carries a message of resolution and realization - and ultimately joy.